As I have discussed in my previous blogs, Vibrio fischeri makes the ocean squid Euprymna Scolopes it's host. They have an interesting symbiotic relationship as the squid provides the antimicrobial with a place to colonize and thrive, whileVibrio fischeri causes the squid to glow in the dark through a process called bioluminescence!
So how exactly do these two creatures communicate and interact with each other to come together in this seemingly perfect harmony?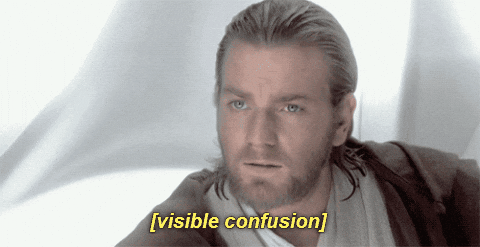 The light organ within the squid is not exposed on the surface of its body. Therefore, the bacterium has to detect the presence of the squid and try to move in close. From this point, the squid filters seawater through its mental cavity conveniently collecting V.Fischeriin the process.
Once inside the squid the bacteria get stuck along the cilia and mucous lining the inside of the squid. This actually aids Vibrio fischeri in its quest to reach the squid's light organ since the sticking to the walls allows the bacteria to aggregate into a single mass, allowing a biofilm to form.
The 18 gene sypis responsible for encoding proteins that maintain and transport the mass towards the light organ within the squid. While this is extremely intriguing and only adds more questions to my mind regarding this cellular process, the mechanism of this process independent of the syp gene is still mostly unknown.
Then, once they aggregate and reaches the light organ, the individual bacterial cells have to migrate from their biofilm and enter their specific sites within the organ. In order to do this, the Vibrio fischeri use flagella for movement and chemotaxis to direct their movement. If this did not sound like enough of a challenge for this bacterium, it also has to flee against the squid's immune system and biological processes that may be potentially lethal to the bacteria.
The squid host contains enzymes that produce reactive oxygen species within the organism. One, in particular, Hydrogen Peroxidase converts Hydrogen Peroxide into Hypochlorous Acid, a chemical toxic to the Vibrio fischeri. To combat against this, the bacteria contain a gene expression katA that causes an increase in the sensitivity to Hydrogen Peroxide. This allows the bacteria to steer itself away from potentially dangerous areas within the organism.
Additionally, when Vibrio fischeri starts to colonize the light organ within the squid the levels of Hydrogen Peroxidase decrease, but the mechanism behind this process is still unknown.
Finally, after all of this struggle, the bacterium is able to enter the organ and start its colonization process. Protected from the dangers of the ocean and lighting up the squid from within. This process is truly mesmerizing, and I hope there is further research on the unknown processes in the future.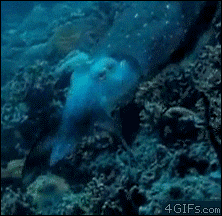 Lastly, I would like to leave here one of my favorite episode of TED Talks:
Hope you guys enjoyed learning with me.
References:
Doino, J.A., and M. J. McFall-Ngai. 1995. A transient exposure to symbiosis-competent bacteria induces light-organ morphogenesis in the host squid. Biol. Bull. 189:347-355.
"V. Fischeri." Strain Info. Genomic Standards Consortium, n.d. Web. 25 Oct. 2011. <http://www.straininfo.net/genomes/12986>.
Fidopiastis PM, Miyamoto CM, Jobling MG, Meighen EA, Ruby EG. 2002. LitR, a new transcriptional activator in Vibrio fischeri, regulates luminescence and symbiotic light organ colonization. Mol. Microbiol. 45:131-43.
Ruby, E. G. and M. Urbanowski. 2004. Complete genome sequence of Vibrio fischeri: A symbiotic bacterium with pathogenic congeners. PNAS 102: 3004-3009.
https://microbewiki.kenyon.edu/index.php?title=Vibrio_fischeri_BI246_General_Microbiology_Skidmore_College_Fall_2011&action=edit