The Atlanta zoo was created in Atlanta's Grant park 1886. Received it's first donation exotic animals from a man named George V. Gress. Leading other citizens to donate and add to the collection to make the Atlanta zoo as one of the top ten in the world. Yet the city council was unsure if worth the expense and if not for Gress and others it would have closed. Could you imagine Atlanta without such an iconic place, I can't. Atlanta newspaper often sponsored fund-raising drives to raise money to add to the animal collection. If that doesn't show how important the Atlanta zoo is the city, then I don't know what does. Now the Atlanta zoo has an annual 500,000 attendance.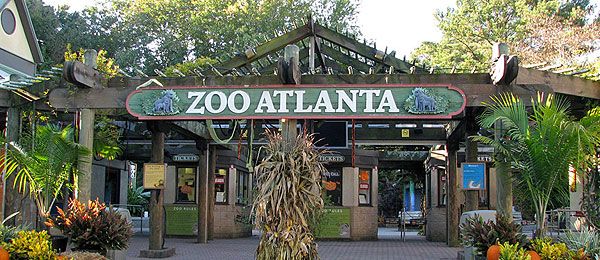 Francis Desiderio. New Georgia Encyclopedia." Atlanta Zoo".  2006 October 10. Web. 2016 February 11.
cabin-rentals-of-Georgia. "Zoo Atlanta". Web. 2016 February 11.
Hosey, Geoff. "Hediger Revisited: How Do Zoo Animals See Us?." Journal Of Applied Animal Welfare Science 16.4 (2013): 338. Advanced Placement Source. Web. 26 Feb. 2016.
This article is about how animals( specifically zoo animals ) view us, how it is difficult to determine and most likely more difficult with other vertebrates and harder with invertebrates. Most of evidence of the animals perception is through study of primates. When particular animals and human have a history of interactions, to the extent that they can anticipate how the other is going to behave. It can be assumed that a human-animal interaction has taken place. Relationship is defined as a series of interactions in time between two individuals that are known to each other, and the interactions affects the future course of the relationship.
Human-animal relation( HAR) can be established between individuals animals and peoples, but it's also possible to conceive a generalized HAR between one person and a group of animals. Hedgier stated 5 ways that humans can be perceived by animals: enemy, prey, a symbiont, a part of the inanimate environment, and as a member of the same species.